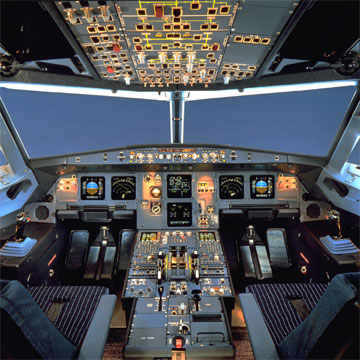 The training focus of this site is for the Airbus A319/320/321 series aircraft, and a section for the A330 has recently been added. I have included the Systems and Procedures Validation Question and Answer Study Guide, TGS Study Guide, Simulator Callouts and Approach Briefing Guide, Type Rating Oral Guide, and CQT Scenarios. There are also several study aids such as the By Pilots For Pilots A320 study software, Flight Operations Journals, a Lights and Switches Guide, FMA Guide, various system schematics, and the Eric Park's Airbus Training Notes available for download.
Many of you have been awarded an Airbus bid but do not have a class date. The company will not issue a PHB until you have been assigned to school. For those of you who would like to begin preparation in advance of training (highly recommended!) I have posted an Airbus Pre-School page with suggestions and materials to give you a head start. There is also an Initial Training page describing what to expect once you do begin training.
Quite a few individuals have requested a section dedicated to techniques related to flying the Airbus, so that is now incorporated within the site. If you have any items of interest you think would be beneficial to the group please don't hesitate to forward it for posting. If you prefer, it can be implemented in an anonymous manner. There is also an Airbus Boot Camp page with answers to questions sent in from pilots on the line.
The concept here is a two way street. You will have access to the latest set of material at all times. When you're up for a pending checkride, just check here to determine if you have the latest set of Guides and the current CQT scenario. If not, feel free to download the most current set. In return, if you would be kind enough to relay any pertinent information relating to your CQT checkride back to me, we can disseminate this information for the benefit of all. In addition, any constructive comments or criticisms would be appreciated. Please report any errors or updates that you find. If you think additional information would be beneficial, let me know. Send any links to other websites you think we should add to the site.